IT
Gregg Braden
New date will be announced shortly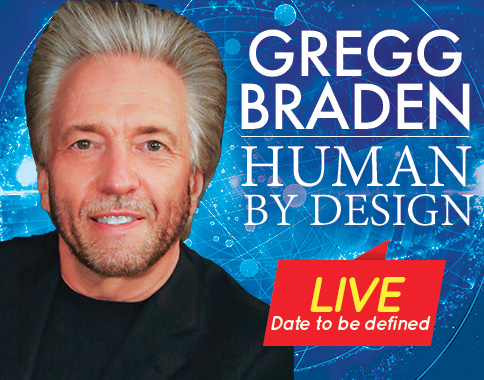 Buy | Venue | Timetable | Biography
When the evidence no longer supports the story, it's time for a new story.
It's this simple fact that lies at the core of this new program:
Human by Design: Awakening The Power to Thrive In Life's Extreme

Click here for more information about the Online Course >
Human by Design
New discoveries have overturned 150 years of thinking when it comes to our origin, capabilities and, perhaps most importantly, our potential. The bottom line: Modern humans appeared on earth 200,000 years ago with extraordinary abilities that include deep intuition, precognition, compassion, empathy and self-healing already developed rather than evolving these abilities slowly and gradually over a long period of time.

Recent advances in DNA analysis show that the current theories of our past cannot explain the complexity, timing and precision of the genetic fusion that gives us such extraordinary abilities. We owe it to ourselves to embrace the new evidence, the story it tells, and the healing it can bring to our lives.
In this highly visual and experiential program, five-time New York Times bestselling author crosses the traditional boundaries between science and spirituality to reveal the science-based techniques that awaken our extraordinary human potential, including advanced states of self-regulation, longevity, and self- healing, and much more. Don't miss this opportunity to discover why you're not what you've been told, and more than you've ever imagined! This multi-sensory program is your opportunity to:
– Discover the evidence that overturns mainstream thinking when it comes to our origin, and the role of evolution in our lives.
– Witness the discoveries that catapult us beyond the conventional thinking when it comes to our capabilities, and how to implement them in your life!
– Learn the time-tested and easy-to-use techniques to:
access deep states of intuition;

create deep states of emotional and physical healing;

reduce / prevent the erosion of our DNA time-lock that leads to disease and aging;

discover the mystery and meaning of hidden, yet powerful, states of super consciousness;

apply these discoveries in intimate personal relationships, business relationships, to life-changing decisions, and for core healing from the inside out!
Translation

The workshop is held in English,
with simultaneous translations in Italian
(included in the price)
Gregg Braden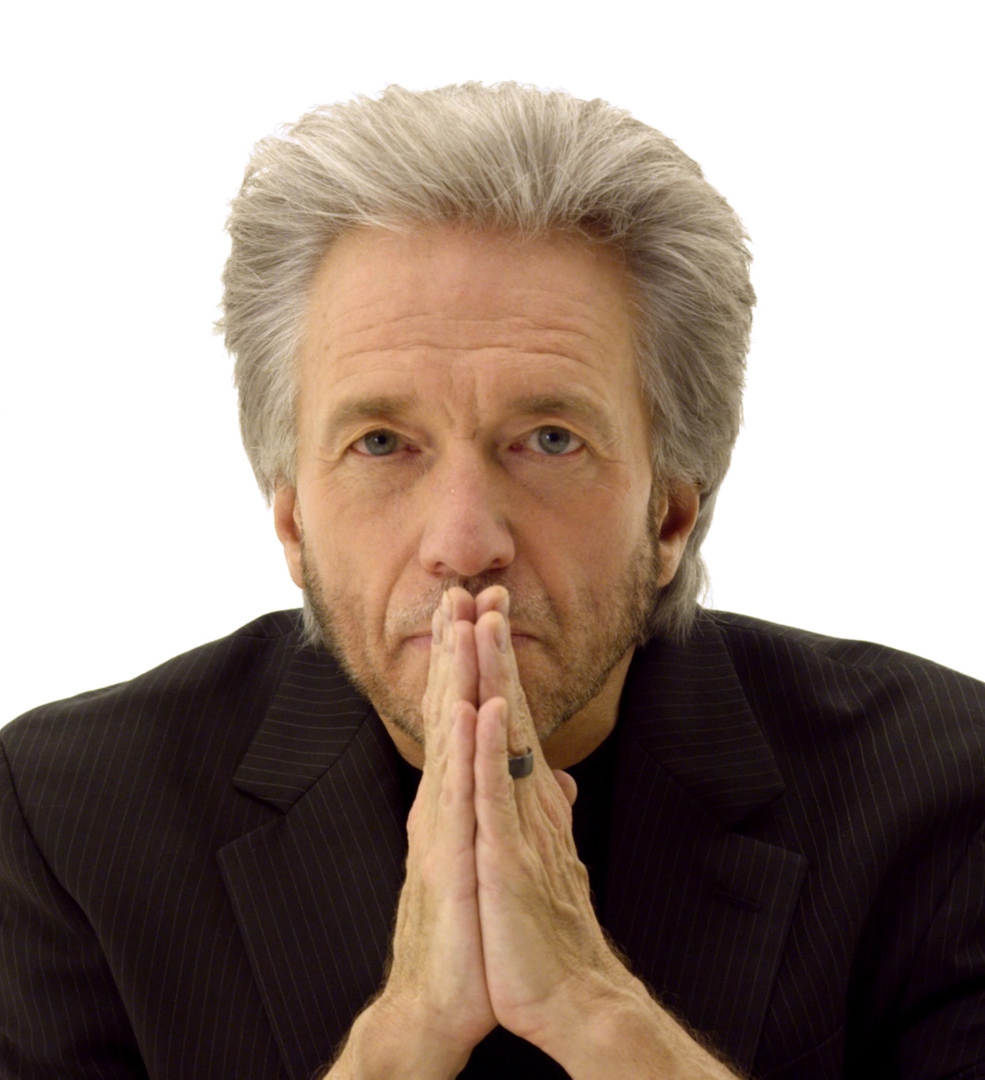 Gregg Braden è stato cinque volte autore best seller del New York Times, è ricercatore, educatore, docente di successo e noto a livello internazionale come un pioniere che unisce scienza moderna, spiritualità e potenziale umano.
Dal 1979 al 1990 Gregg ha lavorato come problem solver durante i periodi di crisi per le società del gruppo Fortune 500. Ad oggi continua la sua attività di problem solver coniugando la scienza d'avanguardia e la saggezza antica per trovare soluzioni reali ai problemi che ci mettono alla prova nella nostra vita. La sua ricerca è confluita in 12 libri pluripremiati ora pubblicati in oltre 40 lingue, tra cui "Human Matrix" e il Best Seller "I Codici della Saggezza".
Gregg ha presentato le sue scoperte in oltre 30 paesi in sei continenti ed è stato invitato a parlare per le Nazioni Unite, le società di Fortune 500 e le forze armate statunitensi. Il Watkins Journal del Regno Unito elenca Gregg tra le prime 100 "persone viventi spiritualmente più influenti del mondo" per cinque anni consecutivi. Nel 2020 Gregg è stato candidato al prestigioso Templeton Award, istituito per onorare "individui eccezionali che hanno dedicato il loro talento a espandere la nostra visione dello scopo umano e della realtà ultima".
Venue
The workshop will be held at the "Palariccione", Riccione Congress Palace,
Virgilio street 17, 47838 Riccione, RN Italy. Phone: +39 9541 474200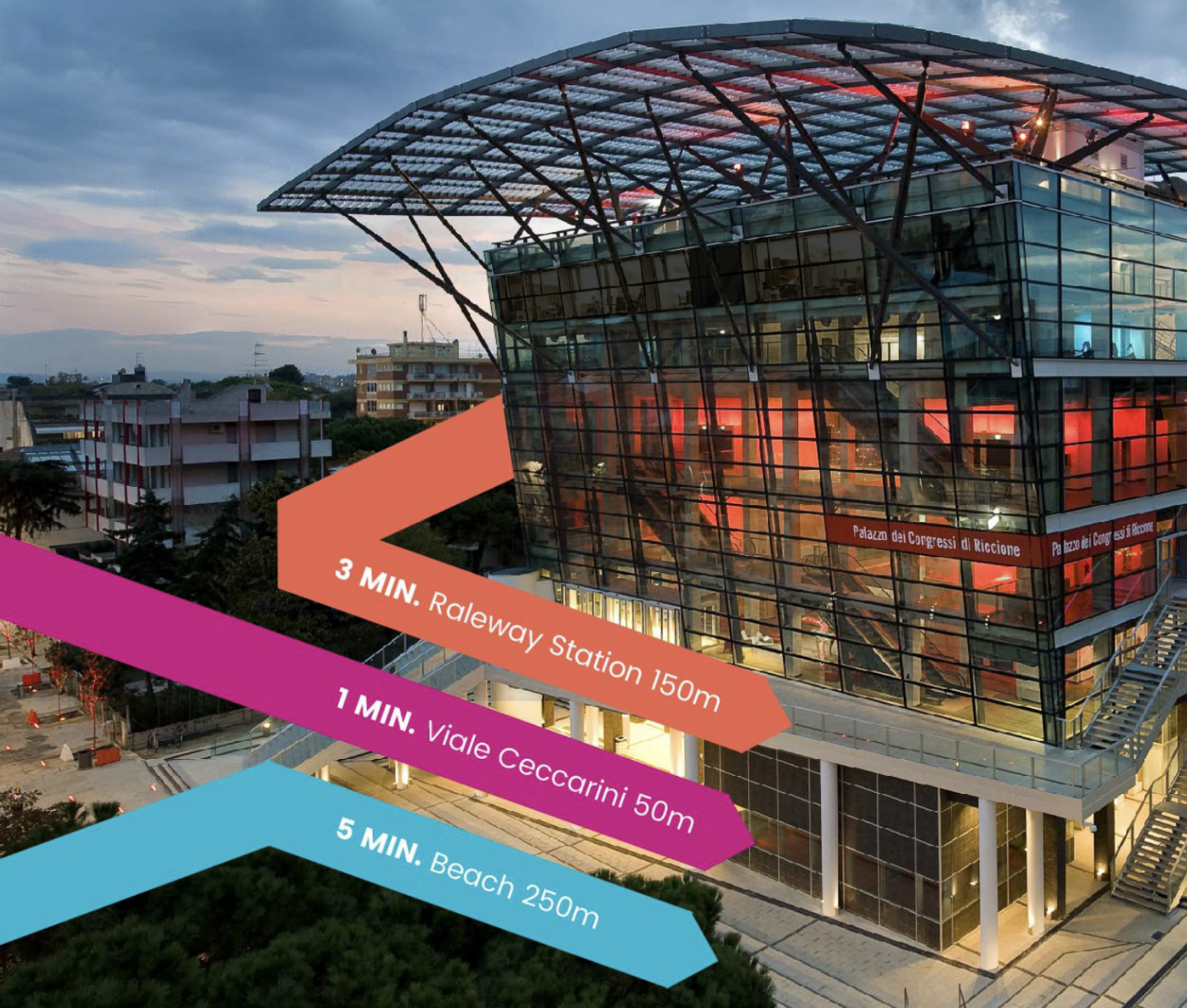 Monday - Friday: 10am - 6pm
(Central European Time)
[email protected]
The price includes:
Admission to the workshop

For further information write an email to [email protected] or
call My Life at +39 0541341038 from Monday to Friday, from 10.00 am till 6.00 pm