Tecnologia, Coscienza, Evoluzione - Masterclass Online V2
Lynne McTaggart, Gregg Braden, Bruce Lipton
Lynne McTaggart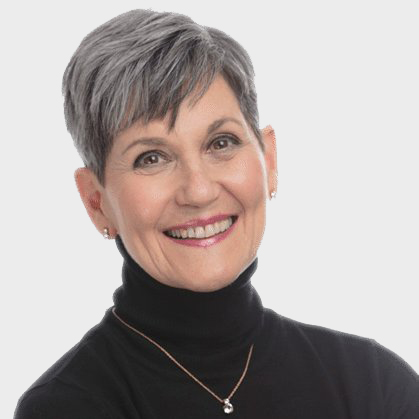 Lynne McTaggart, one of the central authorities on the new science and consciousness, is the award-winning author of seven books, including the internationally bestselling The Intention Experiment, The Field, The Bond, and The Power of Eight and her books are in some 30 languages.
She is also editorial director of What Doctors Don't Tell You, one of the world's most respected US health magazines, now published in 15 countries. What Doctors Don't Tell You has been awarded Best and Most Popular Website of the year for Health and Wellbeing and Ethical Business of the Year. As architect of the Intention Experiments, a web-based 'global laboratory,' Lynne was prominently featured in the plotline of Dan Brown's blockbuster The Lost Symbol.
A highly sought after public speaker, who has spoken in nearly every continent, Lynne has also appeared in many documentaries, including What the Bleep?! Down the Rabbit Hole, I Am, The Abundance Factor and The Healing Field. She is consistently listed as one of the world's 100 most spiritually influential people. Lynne and her husband, WDDTY co-founder Bryan Hubbard, author of the groundbreaking book The Untrue Story of You, live in London. They have two adult daughters.
Official site: www.lynnemctaggart.it
Gregg Braden
Gregg Braden è stato cinque volte autore best seller del New York Times, è ricercatore, educatore, docente di successo e noto a livello internazionale come un pioniere che unisce scienza moderna, spiritualità e potenziale umano.
Dal 1979 al 1990 Gregg ha lavorato come problem solver durante i periodi di crisi per le società del gruppo Fortune 500. Ad oggi continua la sua attività di problem solver coniugando la scienza d'avanguardia e la saggezza antica per trovare soluzioni reali ai problemi che ci mettono alla prova nella nostra vita. La sua ricerca è confluita in 12 libri pluripremiati ora pubblicati in oltre 40 lingue, tra cui "Human Matrix" e il Best Seller "I Codici della Saggezza".
Gregg ha presentato le sue scoperte in oltre 30 paesi in sei continenti ed è stato invitato a parlare per le Nazioni Unite, le società di Fortune 500 e le forze armate statunitensi. Il Watkins Journal del Regno Unito elenca Gregg tra le prime 100 "persone viventi spiritualmente più influenti del mondo" per cinque anni consecutivi. Nel 2020 Gregg è stato candidato al prestigioso Templeton Award, istituito per onorare "individui eccezionali che hanno dedicato il loro talento a espandere la nostra visione dello scopo umano e della realtà ultima".
---
Le vostre recensioni