IT
Quantum Voyage 2
2nd Module
Quantum Training
- Live Streaming -
Drs. Joy & Roy Martina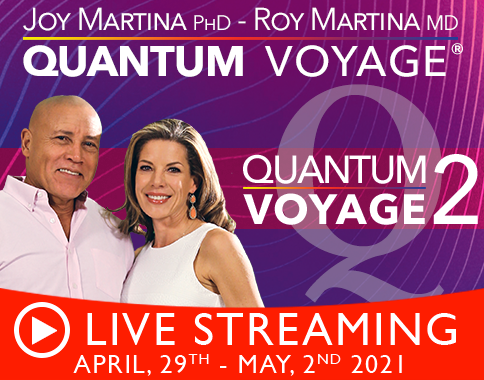 The new Omega Healing evolution
Experience a revolutionary approach towards creating a healthy, successful, and fulfilling lifestyle with Joy & Roy Martina in 4 modules and become a certified Quantum Coach®
Quantum Voyage 2
Date to be defined | Riccione
Module 2 for the Quantum Coach® certification
Limited offer
---
Quantum Trance Coaching, Power Animals, dimensions, Quantum channeling, brain training, working with pendulums, Language of the Universe
Self-Hypnosis the Key to Connecting to Your Quantum Self
One of our teaches was Dolores Cannon who instructed us into Quantum Hypnosis. This training changed our lives. She was a pioneer in the many areas of Quantum Science and spirituality. Our goal in this module is to train you to connect with the Quantum field in a new way combined with new resources from other dimensions. Next we will learn the deepest form of self-hypnosis with which you can heal your body, focus your mind and connect to the field of infinite possibilities.

Monday - Thursday: 10am - 6pm
Friday: 10am - 2pm
[email protected]
The price includes:
Admission to the workshop
Simultaneous translation
Teaching material
Certificate

Click here for further information about the 4 modules of Quantum Training® >
Translation

The workshop is held in English,
with simultaneous translation in Italian
included in the price
Intention Power
Intention without power and commitments means nothing. Only when we commit to the path we intend can the power of manifestation become stronger.
When the intent is sent into the Universe, there are a few things that will make it stronger:
Connection to your heart and love

Believing that all is possible and created the moment you imagined it

Congruence and self-worth, these need to match your intent so it is pure and unhindered by false beliefs

Magnetism that comes from becoming the person that is living with intent! When you match your identity with the intent, you increase the Electro-Magnetic Output of the intent, and it is instantly created and is waiting to find the best way to manifest

Giving up the need to control or the anxiety of the linear time expectations
Other things you will learn: self-observation (how to observe yourself in real time), Chakra healing, sensory acuity (sharpness of observation how the Universe directs you to where you need to be), AM-PM routine (what you have to do on a daily basis to start living part time in the desired timeline), Quantum Meditation Techniques (Mind training) and more.
Dr. Roy Martina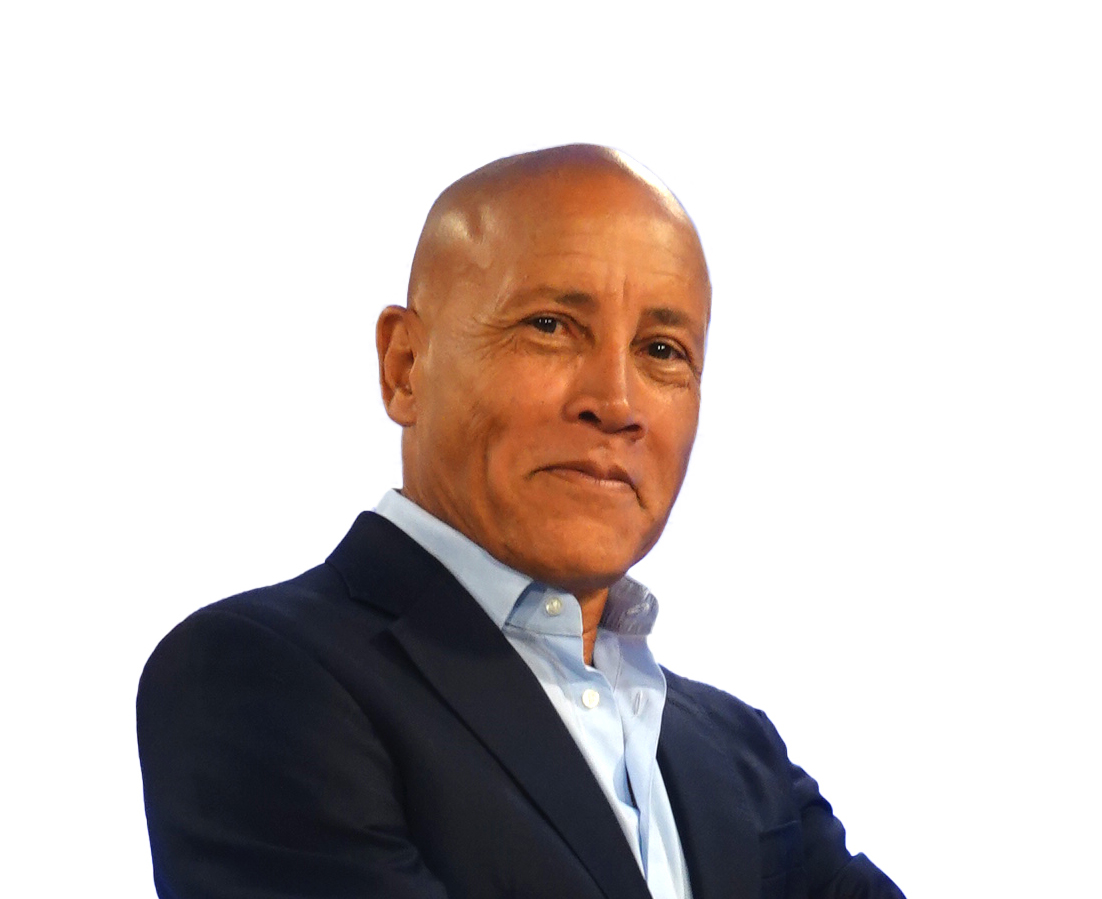 Dr. Roy Martina ist Arzt und Psychologe und Kinesiologie-Experte. Seinen Universitätsabschluss hat er in sehr jungen Jahren mit Auszeichnung gemacht. Er ist Athlet und hat mehrere Karate- und Judomeisterschaften gewonnen. Seit über zwanzig Jahren sammelt er Erfahrungen in den Bereichen Homöopathie, Akupunktur, Pflanzentherapie und anderen Techniken. Roy Martina ist Autor von vielen Bestsellern, die in sechs Sprachen übersetzt wurden und er widmet sein Leben der Erforschung neuer Wege für die Heilung von chronischen Erkrankungen und Unwohlsein.
Er ist der Gründer der holländischen alternativen Klinik "Second Center Opinion" und Erfinder der Neuro Emotional Integration (NEI), einer der bekanntesten und wirksamsten alternativen Therapiemethoden zur Verbesserung der Lebensqualität, sowie der Emotional-Balance- Technik, mit der Stress abgebaut und das Gemüt beruhigt wird. Enthusiasmus, Charisma und Humor sind die Eigenschaften, die ihn auszeichnen.
Websites:
www.roymartina.it
www.roymartina.com
Dr. Joy Martina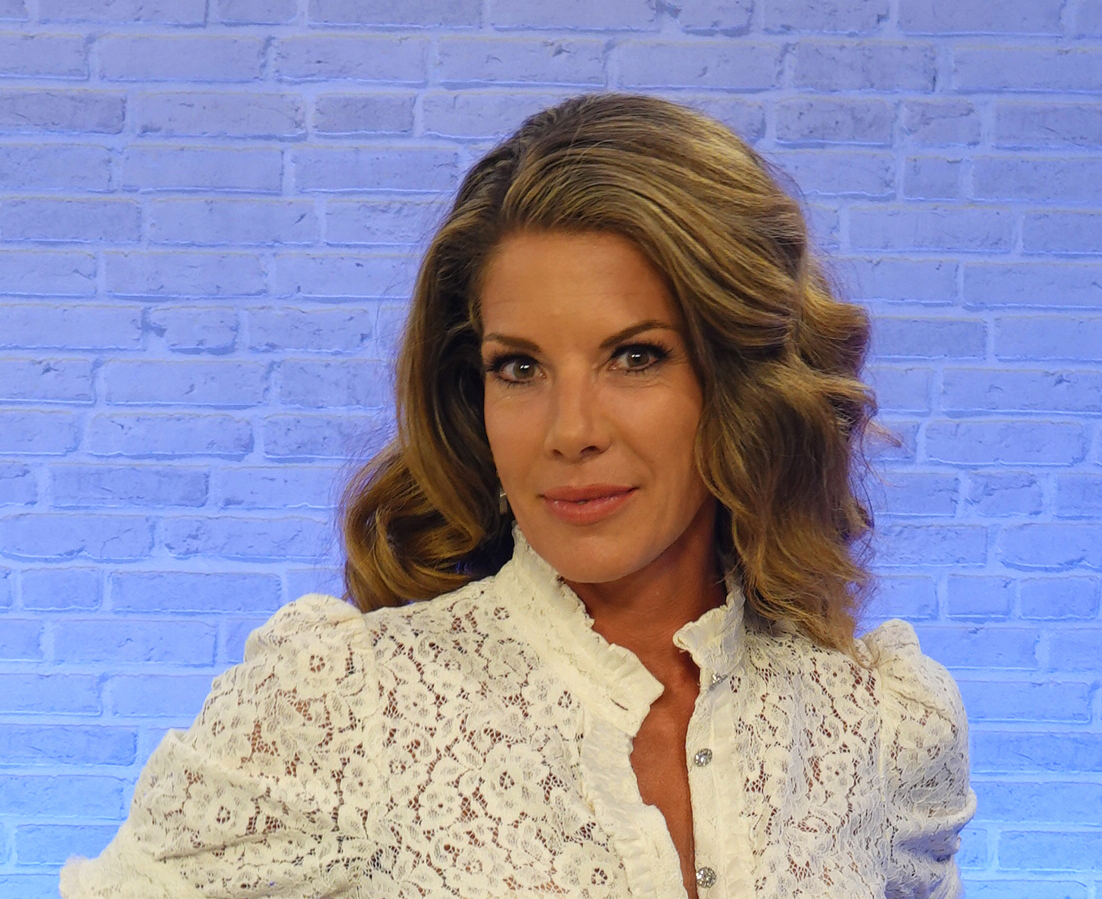 Dr. Joy Martina ist Omega Life Coach, Hypnotherapeutin und Expertin für die holografische Projektion der Absicht (Psycho-Informations-Technologie, eine Methode, die von Professor Ignatenko entwickelt wurde).
Sie hat sich (bei dem ehemaligen CIA-Agenten David Moorehouse) zum Remote Viewer schulen lassen, ist Matrix-Energetik Praktikerin (Methode von Richard Bartlett) und Christallin Oracle und kanalisiert die Botschaften von mächtigen Meistern und leuchtende Heilenergien.
Sie hat geschrieben, viele Bestseller einschließlich: "How to Use Your Intuition to Change Your Life", "Omega Healing" und "Sleep Your Fat Away"
Sie ist auch Expertin für strategische Beratung und die Suche nach dem Glück. Sie hat auch andere Orakel-Trainer ausgebildet und bietet Privatsitzungen an, um Menschen zu helfen und Antworten auf Fragen ihres Lebens zu finden und ihren persönlichen heiligen Ort ausfindig zu machen, an dem sie Erfüllung finden.
Sie übt ihre Oracle-Tätigkeit auch in der Geschäftswelt aus und unterstützt Unternehmen bei der strategischen Entscheidungsfindung, um ihren Erfolg ökologisch zu steigern.
How the online courses work
#1 Do I need a special device to watch the online courses?
No, you don't. You can watch the online courses from any computer of any operating system (Mac, Windows).
Just note that the quality of your viewing experience depends on the quality of your Internet connection.
#2 Can I log onto the online courses from my iPad or smartphone as well?
Yes, sure. You can follow the online courses from any tablet and smartphone.
#3 How can I register for the online courses?
Click on the orange buttons to purchase.
#4 How long will I have to wait to watch the online course after registering?
If you pay with a credit card or PayPal, you will immediately get the online course in your Personal Area. If you pay through bank transfer, you will get the online course after your payment has been confirmed.
#5 For how long the course will be available to me?
You will be able to see videos in your personal area in an unlimited way as long as the platform is online.
If you have chosen to pay in installments of the course will be available immediately already with the payment of the first installment, non-payment of even one of the following rate will prevent the fruition of the course until the payment of the installments suspended will fail.

#6 How does Money Back Guarantee work?
For any reason, if you are not satisfied, you can ask for a complete refund within 30 days from your purchase.
#7 Who can I call for assistance?
If you need technical assistance to log in and watch the online courses, contact My Life with an email to [email protected] or you can call the phone number + 39 0541 341038 from Monday to Thursday, from 10 am to 6 pm and Friday, from 10 am to 2 pm (Italian time). My Life srl is in Italy and their help desk is provided both in Italian and English.
Disclaimer
This online course contains the teachings and ideas of the author related to the topic addressed in the course. With the course neither the authors nor the publisher intend to dispense medical advice as a form of treatment of physical problems. The intent of the authors and the publisher is to offer general information to support you in the search for physical, emotional and spiritual well-being; in no way should the online course be intended as a substitute for diagnosis and medical treatments. In case of potential and / or ascertained physical ailments, please consult your doctor before using the information contained in the course. The authors and the editor decline any responsibility deriving from the application you intend to make of the material proposed in the course for yourself or third parties. The online course will be active and usable in your Personal Area in an unlimited way as long as the platform is online.
All rights reserved. Reproduction by any means is prohibited, except with the prior authorization of the Publisher.

Monday - Thursday: 10am - 6pm
Friday: 10am - 2pm
[email protected]
The price includes:
Admission to the workshop
Simultaneous translation
Teaching material
Certificate

Click here for further information about the 4 modules of Quantum Training® >