IT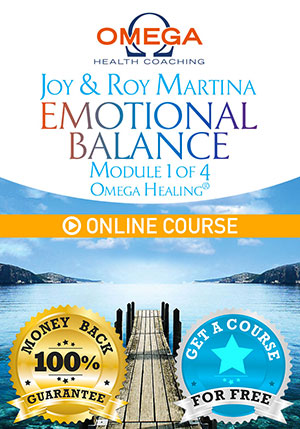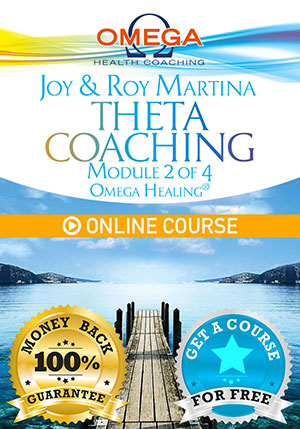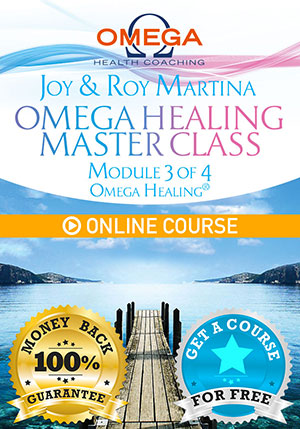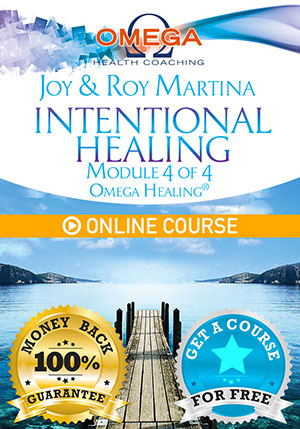 Full Omega Healing® training in 4 modules
Become an Omega Health Coach® with the method of Joy and Roy Martina

Modules 1+2+3+4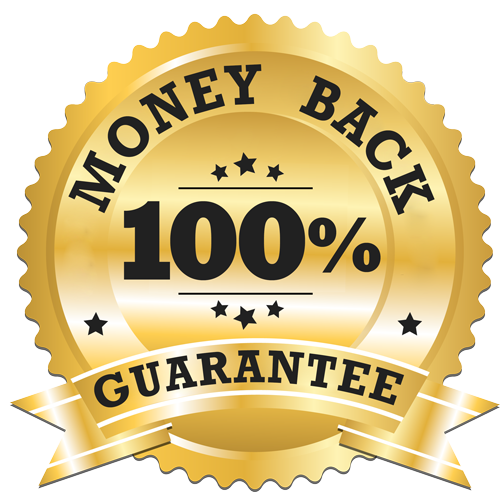 RISK FREE - 100% MONEY BACK GUARANTEE
If you are not completely satisfied within 30 days of your purchase,
My Life will issue a full refund, no questions asked.

Are not required prerequisites for follow these 4 online courses.
You can buy every single module (Module 1-2-3-4) at the price of € 499
Or all 4 modules to exclusive price of € 1.499
With the purchase of 4 modules get the Omega Health Coach® certificate
And you can request'subscribe to the list in the site www.OmegaHealing.it
Module 1 Omega Healing® - Emotional Balance
Stress, Phobia, insecurities, all unresolved emotions, conflicts, traumas: In this module you will learn techniques to quickly detect and dissolve blockades. Among other things, you will learn to work with 'Advanced' Emotional Balance (EB), you learn to let go of your karmic connections, work with the power of intention, with chakra's and soul lessons and you also learn to work with Remedies.
Become a Master Communicator with your Subconscious Mind
With what you learn in this module alone you can effectively tackle more than 90% of your unconscious blocks and sabotages and significantly improve your and other people's quality of life. Because it's the unconscious where our life's reality is taking place. It's the unconscious that's sitting in the driver's seat and sabotages your best intentions. Emotional Balance is not only a way to healing but to reach almost any goal you desire. From becoming a healthy non-smoker for life or gaining the perfect weight and shape to winning the next marathon or succeeding in your professional endeavor.
In this module, you will reach real great breakthroughs and you will gain astonishing emotional fitness. You willalso learn kinesiology in ordert o qucikly communicate with the subcosnciosu mind and find all the hidden secrets.
Module 2 Omega Healing® - Theta Coaching
During this module, you will learn to achieve enormous changes through coaching yourself and others through deep relaxation. Theta-coaching is a fast and effective application of techniques derived from subconscious coaching. For Theta coaching you just need to learn to relax and be open.
By this, you swiftly enter a condition in which you have direct access to the unconscious mind where you can effect permanent change. This is where you will work on a new positive self image and will untap enormous powers from within. You learn how to get in touch with your Higher Intelligence, through which your intuitive gifts and power of perception grow exponentially.
During these 4 days you will also learn everything you need to know about age regression and how to heal past life memories.
Module 3 Omega Healing® - Masterclass
During this 4-day training you will intensify and strengthen the power of your intention and all the abilities you got from Omega Healing techniques.
This is an experiential workshop and the theory is supported by theme-exercises.
You will learn:
to explore the deep causes of the problems that hinder your well-being;
to look for the true origin of the disease, of the sabotage;
to consciously practice Omega Healing techniques in a course of excellence.
This intensive course will give you the chance to test you and to master Omega Healing techniques.
Module 4 Omega Healing® - Intentional Healing
How do you best support yourself & your loved ones to become healthy and regain a happy life?
And... how do you best go through the stresses & challenges of day to day life during?
Intentional Healing is the future.The solution is to empower yourself by learning how to connect with your Divine Essence and using it for your strength, clarity and healing process.
Intentional Healing will help you to find the answers that are deep within you, answers you were never quite able to reach on your own. What you will learn during this Live Stream workshop will have an immense impact on your life, and on the lives of the people around you.
This online course will be a positive shock to your life because you will see that very fast and even miraculous healing is possible.
Maximize your health, increase longevity, work with Intentional Healing to heal yourself, & learn techniques to heal others.
During this module, you will learn the ultimate technique for self-healing, healing at distance, and you'll discover how Quantum Energy influences the healing process.
This training is not only for health coaches or healthcare professionals… everyone will benefit from this course tremendously. There is no professional qualification or preparatory training needed. There's no age-restriction either: So far the youngest participant has been 16 years, and the oldest 78 years.
Why risk leaving your health to chance or in the hands of others who may or may not have your highest interests at heart? Empower yourself to self-heal and help your loved ones stay healthy, too.
We all deserve to know how to take the leap into a better life!
By purchasing this course, you will have available:
Complete videocourse (112 hours)
PDF certificate
PDF Manual of 162 pages
48 sheets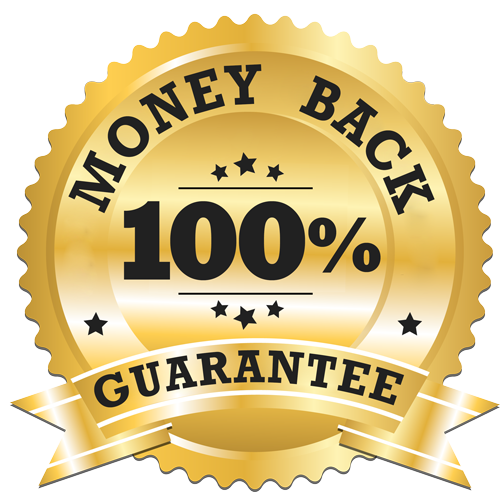 Monday - Friday: 10.00am - 6.00pm
(Central European Time)
[email protected]
Translation

The workshop is held in English,
with simultaneous translation in Italian
(included in the registration fee)
What's the secret of Omega Healing?
You are not a statistical average, you are an individual. So is every patient. What might work wonders with one person, might completely fail with another. And only because two persons might show exact the same symptoms, doesn't mean that the underlying causes are the same. Or the treatment. What Omega Healing distinguishes so much from anything out there is that it doesn't limit you to one specific method, theory, approach or creed. You get a complete toolbox and the keys to it and you will train how to choose and apply these tools thoroughly. Joy & Roy Martina want you to learn it all.
Second it's about going deep. Omega Healing doesn't stay on the surface, curing symptoms. Omega Healing looks for the underlying causes to help you heal permanent. And it's not only about fighting disease, or staying just one step away from disaster. It's about moving yourself completely and fundamentally towards health, happiness, and freedom. You could call it the holy grail of preventive medicine.
But who does the healing anyway?
Imagine you broke a bone. You go to the doctor. He X-rays it, he maybe has to set it right and then he fixates it with a plaster cast. But who does the healing? You live in an environment where you are not only constantly surrounded by bacteria, viruses, fungus but they even are passing your digestive system. Who is the one, who is protecting you?
Every day cells in your body turn defect and threaten to become cancer cells. Who is destroying them?
It's your self-healing system that performs all these miracles day in and out.
So the most important task is to unblock and unleash the self-healing capacities of your body: To let go of stress, fear, anger, frustration, low self-esteem, and other emotions and traumas, to let go of limiting beliefs and experiences, to let go of everything, that drains your life energy, so you can completely focus on getting hole again.
What's so special about the Omega Healing Training?
This is not another seminar with long lectures and boring slides. This is a full face assault on your comfort zone. You will be challenged on every level. You listen, you discuss, you meditate, you experience, and you practise, practise practise. And did we mention: You'll move, meditate and perform. A lot. Tying this altogether will make your learning much faster and much more efficient than you ever thought possible.
Don't be scared. You will also work and train in small groups, and you will be supported by experienced Omega Coaches and Trainers. Special evening meditations support you to record the total curriculum into your system.
And, boy will you have fun.
During this training you will master:
How to identify and remove unconscious blockages that hold you back from your authentic power;
How to recognize your soul's path and how access your own higher wisdom as a guide;
How to break free from the past dismantling your limiting beliefs and changing your self-image into one of self-worth, strength, courage and perseverance;
How to find the cause of your emotional patterns and to change them;
How to program your unconscious to make your body immune to stress and chronic illness;
How to connect to your divine self and to activate your innate self-healing capacities to its maximum, so that miracles can happen and all chronic illnesses go away in an instant;
And last but not least: how you can test which food is best for your body to stay healthy and vital.
This training is not only for healthcare professionals. Everyone will profit from it tremendously. There is no professional qualification assumed or preparatory training needed. And there is no age-restriction too: So far the youngest participant only 16 years, the oldest 78 years. So you might have no excuse to not take the leap into a better life now!
What are you waiting for?
How the online courses work
#1 Do I need a special device to watch the online courses?

No, you don't. You can watch the online courses from any computer of any brand (Mac, Windows).
Just note that the quality of your vision depends on the quality of your Internet connection.
#2 Can I log onto the online courses from my iPad or smartphone as well?
Yes, sure. You can follow the online courses from any tablet and smartphone.
#3 How can I register for the online courses?

Click on the orange buttons for the purchase.
#4 How long will I have to wait to watch the online course after registering?
If you pay with credit card and PayPal you will get immediately the online course in your Personal Area. If you pay through bank transfer, you will get the online course after checking your payment.
#5 Who can I call for assistance?
If you need technical assistance to log in and watch the online courses, contact My Life with an email to [email protected] or you can call the phone number + 39 0541 341038 from Monday to Friday, from 10 am to 6 pm Italian time. My Life srl is in Italy and their help desk is provided both in Italian and English.
Dr. Roy Martina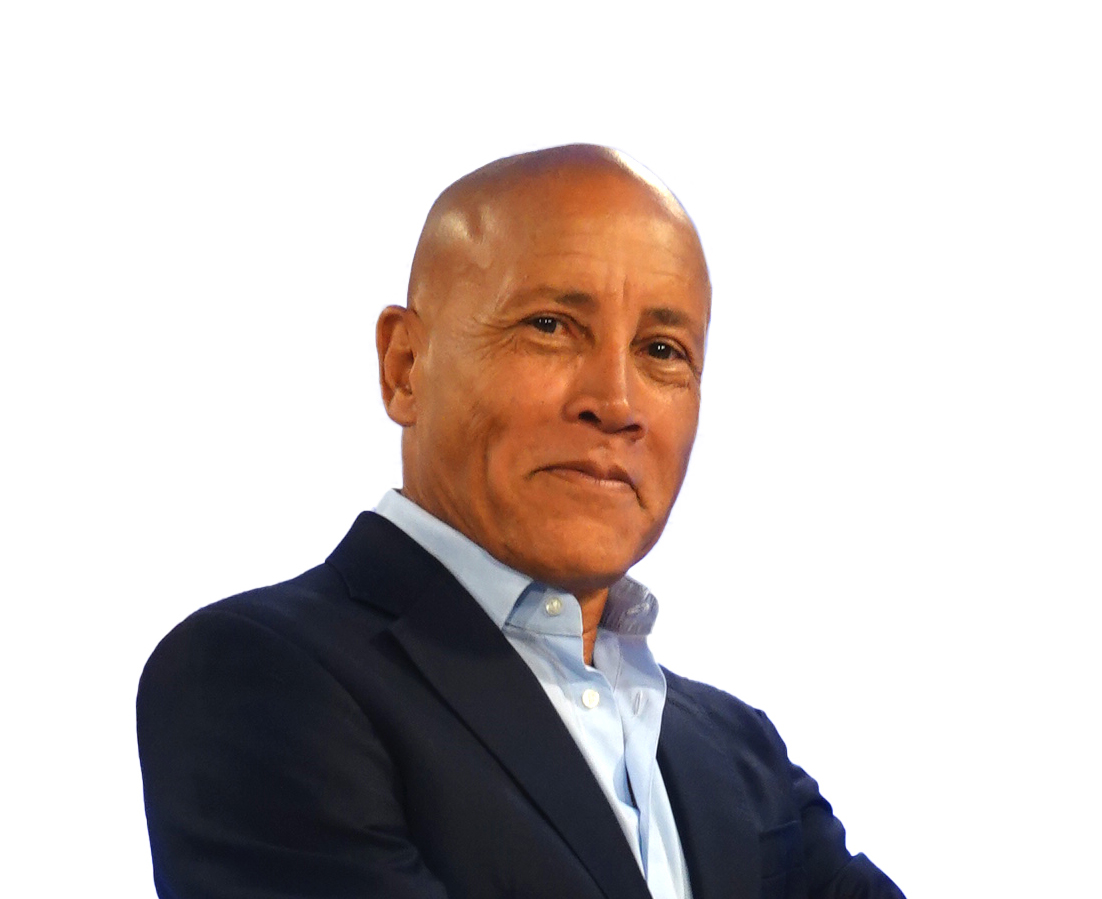 Dr. Roy Martina is a renowned European holistic medical doctor, a profilic bestselling author (85 books), Business & Life Coach and Trainer/Speaker. One of his biggest international best-selling books is Emotional Balance (Hay-House).
He has worked and taught workshops with Deepak Chopra, Bruce Lipton, Eric Pearl, Masaro Emoto and many others.
He has developed many new holistic therapies such as Omega Healing and Remote Chi (Distance Healing). He has developed over a 1000 natural remedies sold in USA, China and Europe.
He has been a Holistic Doctor for 40 years and has taught over 250,000 therapists, doctors, managers and laypersons his techniques; millions of his 84 books have been sold.
Keynote Speaker: He is a world-renowned keynote speaker at conferences and seminars worldwide, and lectures throughout Europe, South and North America, Mexico, Russia, Taiwan, China and the Caribbean.
He works closely with his wife Joy Martina Ph.D., a psychic psychologist, Master Hypnotist, & Rapid Change Coach and Business Oracle. They reside in Asheville, North Carolina (USA).
Current projects:
Heart Healing revolution: Joy and Roy started the Heart Healing Revolution, a revolutionary practical approach to spirituality that is easy to do for everyone and leads to improves life quality and understanding the basic principles of spirituality and oneness.
Christallin Oracle Certification Training: This international training is to certify individuals in what are considered to be psychic skills, like channeling, astral traveling, remote viewing, shamanic journeys, advanced meditation and healing skills in Italy. See www.roymartina.it
Websites:
www.joyandroy.com
www.roymartina.it (Italian)
www.martinaacademy.com (Chinese)
www.roymartina.com (Dutch)
Dr. Joy Martina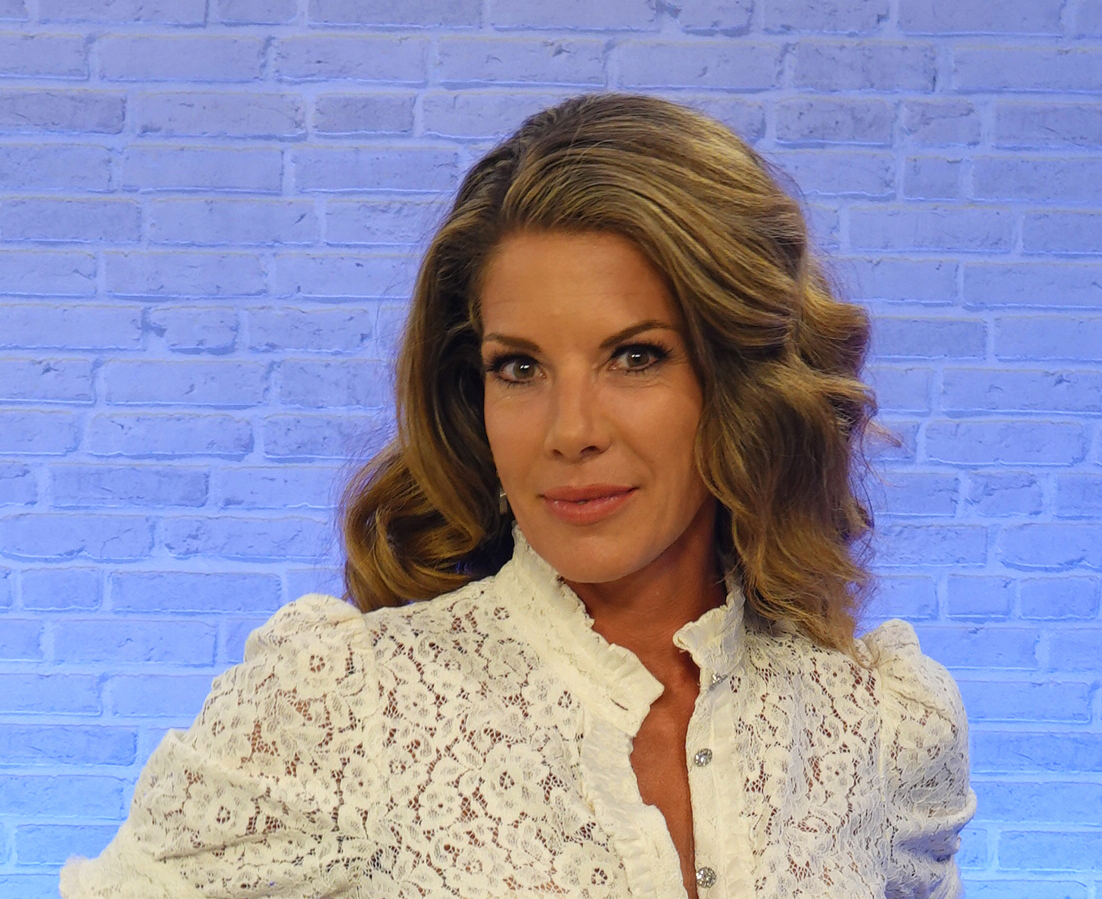 Dr. Joy Martina is a psychic psychologist and Angel Celebrity Coach with an otherworldly ability to 'see' what you don't even see in yourself, turn deep seated limiting belief on its head and offer swift transformation so that you can claim your power and start living the life you were meant to live.
Joy's methods are decidedly a little woo, yet based in tangible science backed results. She commands crowds worldwide into the thousands, proving that woo works! While she takes her work very seriously, she always leads with the objective of having fun, creating joy and spreading love.
Joy has authored many books including her most recent bestseller, "How to Use Your Intuition to Change Your Life" and new book called "Angels for Empowerment". She has spent decades researching Intuition and uses this as the guiding force for the transformative work she does to help others step into their truth and create a life in alignment with their highest good.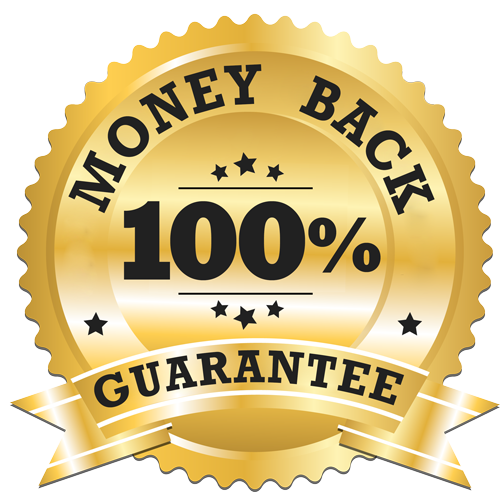 You can view and review the online course as many times as you want,
directly from your computer, tablet and smartphone wherever you are