IT
Beyond ME
Moving beyond the Matrix
Garda Lake
22th-25th 2018
Richard Bartlett, Melissa Joy Jonsson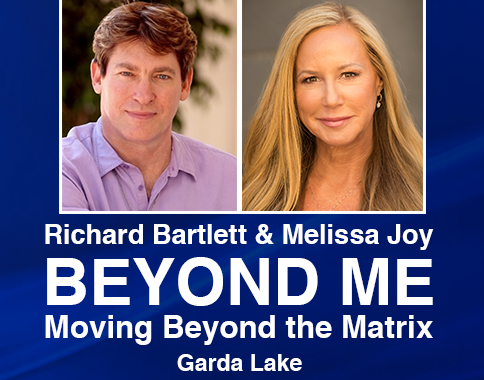 Subscribe now | Venue | Timetable | Biography | Community FB

Dr. Richard Bartlett and Melissa Joy Jonsson have been co-teaching the original Matrix Energetics (2003) together since 2008. These unique global ME teachings offer students the power of instantaneous transformation at their fingertips.
Watch for free this exclusive 45 minutes video about the webinar held by Richard Bartlett e Melissa Joy
While many others have attempted to copy/teach the core techniques taught by Richard and Melissa Joy, including the infamous Two Point, Time Travel, Parallel Universes, Archetypes, Frequencies, Templates, Modules, and Windows, no one has been able to duplicate the unprecedented magic and mastery of this original morphic field, built and sustained together by these two special instructors.
Accept no substitutes, for imitation is limitation.
Come learn from the ME originators and the only authorized global instructors of ME and the world-renown Two Point.
Take the upgrade and go beyond the original ME to Beyond ME. For more than a decade, these techniques taught in the original ME seminars have proven easy and effective. The foundational teaching principles embedded in the original ME morphic field remain timeless and accessible.
As the skills of the ME instructors (Richard and Melissa) have evolved significantly since technique inception, so too has their ability to transmit more information. As information is power and potential, being able to encode for more information in any technique or process translates to more healing and transformation.
Come experience the two-point basics in an expanded format that maps the evolution of consciousness through the original ME morphic field.
Take your healing and transformational skillsets to a new level of access by leveraging what has worked in ME in the past, coupled with an expanded framework for interacting with conditions and disease.

Monday - Friday: 10.00 am - 6.00 pm
[email protected]
The price includes:
Admission to the workshop
Consecutive translation
Water during the workshop
Students will be guided through the original foundational teachings of ME, and will be taught the evolution of the techniques currently utilized by Richard and Melissa in client sessions and daily life.
Students will learn the basics of the time-tested techniques in ME, while also learning upgraded strategies to transform any pattern in reality.
Go beyond the technique of... The Two Point, Time Travel / Parallel Universes, Archetypes, Frequencies, Templates. Modules and Windows. Open to more! Discover new Perceptual Reality Models.
A Second Upgrade
In the special advanced portion of the class students will be introduced to a whole new way of mapping and interacting with the body as patterns of information.
Whole New Protocol
A completely new 18 Point Protocol for altering and upgrading perceptual reality models will be presented and experienced by students. This protocol has never been taught by anyone, and cannot be learned anywhere, other than through direct transfer and activation by both instructors.
Richard and Melissa will share their co-creative process for activating templates to provide the body with the correct information to heal and thrive. Some aspects that will be addressed include pattern complexity vs. simplicity, pulse, rhythm, timing variations, tone, color, inversion, morphing, and frequency spectrum.
Go Beyond ME
Come be among the first in the world to take the second upgrade now. Why use an old operating system when new improved software technology is available? Augment what has worked in the past with something new too. Beyond ME will fulfill the need for speed, ease and comfort by taking your reality matrix to a whole new dimension.
Upgrade your Reality with Richard and Melissa Joy. Register Now!
Timetable
Thursday, 22nd November
10.00 am - 1.00 pm Workshop
2.30 pm - 6.00 pm Workshop

Friday, 23rd November
9.30 am - 1.00 pm Workshop
2.30 pm - 5.30 pm Workshop

Saturday, 24th November
9.30 am - 1.00 pm Workshop
2.30 pm - 5.30 pm Workshop

Sunday, 25th November
9.30 am - 1.00 pm Workshop
2.30 pm - 5.30 pm Workshop


Translation

The workshop is held in English,
with consecutive translation in Italian
(included in the registration fee)
---
Prerequisites
There is no prerequisite to attende this workshop
Certification
By participating in this workshop, students will receive a certificate.
The certificate has infinite validity, i.e. without time limits and does not require renewals.
---

Tel. +39 0541 341038


[email protected]
Authors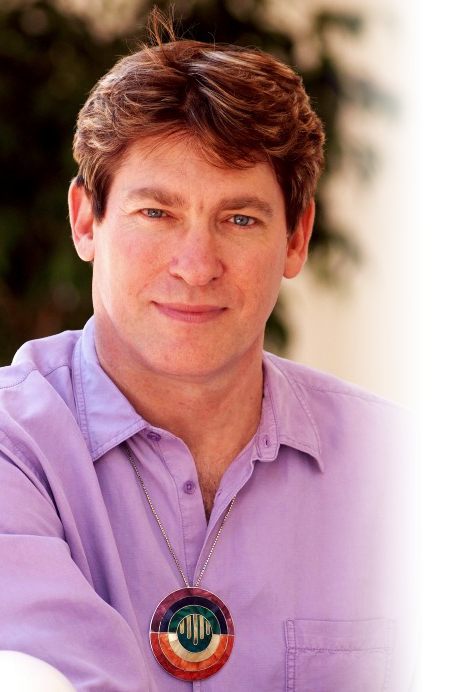 Richard Bartlett holds a doctorate in chiropractic from Parker Chiropractic College and a degree in naturopathic medicine from Bastyr University of Naturopathic Medicine. Dr. Bartlett has been teaching...
Melissa Joy is best known for her ability to engage people from all over the world to embrace their True Authentic Power by playing in the field of the heart. She has a unique...


Venue

The workshop will be held at Parchi del Garda Hotel, in Pacengo di Lazise.

Monday - Friday: 10.00 am - 6.00 pm
[email protected]
The price includes:
Admission to the workshop
Consecutive translation
Water during the workshop
For more informations write an email to [email protected] or
call

at +39 0541341038 from Monday to Friday, from 10.00 am till 6.00 pm