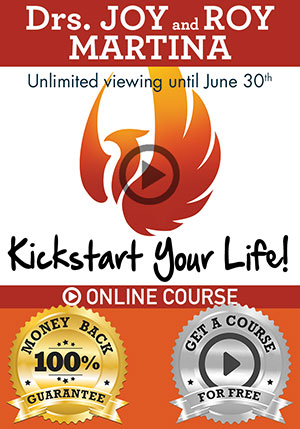 Clear Your Sabotages toward Health, Wealth & Happiness.
Make the New Year Your Best Year yet!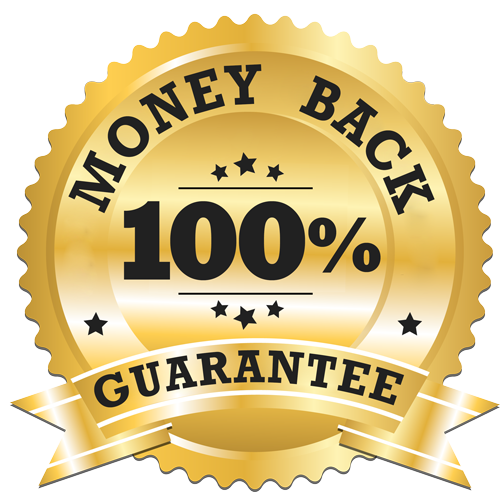 RISK FREE - 100% MONEY BACK GUARANTEE
If you are not completely satisfied within 30 days of your purchase,
My Life will issue a full refund, no questions asked.

The next best thing to a live experience where you can physically BE with other participants is to join online and take part from the comfort of your own home.
You could even follow the workshop in your pajamas and you're saving on travel plus hotel costs.
The best part of live streaming is that you have access to the recordings and can pause, fast forward and repeat what you want and can follow in your own pace. If you live in another country live-streaming can be the perfect solution. For the Kickstart workshop the live streaming is almost as effective as being there live, all exercises can be done all by yourself!!
Watch this video in which Joy and Roy invite you to join this online course
with wishes for a fantastic Christmas and a wonderful new year
Here a few tips to follow:
Do not be distracted: dedicate the time solely for this event, tell family and friends that you are in a workshop and won't take any phone calls.

Turn off your phone and listen to the messages during the break

: you are investing in your quality of life and 99,99% of everything else can wait.

Be strict and do not allow anyone to disrupt your sacred time learning and working on yourself

.

You can invite friends to practice with. During this workshop there will be many moments where you are actively working on transforming your past from sabotaging your desired goals to supporting your goals and dreams.

RIGHT OR RIGHT?


Most people forget their New Year's intentions within 10 days
Every year we make the same fleeting intentions as the year before; we briefly think about what we should do better, often know what we should stop doing and what we should do more of!
Some times we even make a list, but if you're honest you know that after a few weeks, something happens: Life goes on like usual and you are back to square one.
Common New Years lists
Weightloss

Stop smoking

Eating healthier

Exercise

Meditate

Learn some new skills

Manifest a fulfilling relationship

Find a new job

Start your own business

Make more profit

Worry less, stress less and love more

Become more efficient
Which one did we forget?
Time for self, speak your truth, read more books, save more money? Whatever it is, there is always a reason we sabotage ourselves.
CLEARING OF SUBCONSCIOUS PATTERNS
Clearing means erasing a pattern for good
In this two day event, Drs. Joy & Roy Martina will lead the participants through some of the new clearing techniques they developed together, which have proven to be more powerful than ever.
Clearing means: destroying the subconscious patterns that cause sabotage by eliminating the root causes of these patterns. Once you have cleared a pattern it is gone forever! That means that you will stop sabotaging yourself with that pattern.
LEARN FROM WORLD'S BEST EXPERTS IN ANTI-SABOTAGE
Drs. Martina are the TOP experts on helping people become more successful and live happier, healthier lives
Drs. Joy & Roy Martina are living examples of the effects of clearing sabotage patterns. They relentlessly work on themselves and are also fitness and yoga experts... they really walk their talk! They teach their techniques in China, USA, Europe and Russia.
They are also constantly working on clearing their own subconscious patterns and those of their family.
The truth is that we all have deep hidden patterns that affect our lives, work, health and wellbeing. This will help you eliminate the big sabotages in your life!
DO YOU WANT THEORY OR THERAPY?
Therapy is much better than talking about a problem or theory
Drs. Martina could speak for days about the theory behind this methods and explain in detail how and why it works. That would be a very interesting two days, but you would go home without changing your patterns.
OR
Would you prefer to spend two days with these world famous holistic doctor and Life Coaches and get the best and fastest therapy possible to break the patterns that make you sabotage yourself?

Monday - Friday: 10.00 pm - 6.00 pm
[email protected]
WHAT DO YOU HAVE TO LOSE?
In the worse case scenario you lose some euros, if you give Drs. Martina a chance you lose most of your most important subconscious sabotages and go home with higher self-esteem, more confidence in your abilities and much more awareness of how you sabotage yourself and how you can reverse it!
FOR BUSINESS PEOPLE WHO WANT TO DO BETTER
Live will never be the same
Drs. Martina have coached many entrepreneurs to higher profits with less work, so if you are an independent business owner, this is a workshop you want to attend. You will become so much more successful when you stop sabotaging yourself!
ARE YOU READY TO KICKSTART THE NEW YEAR?
Everybody will get cleared guaranteed!
You get two days of intense clearing of your deepest sabotage mechanisms and Dr. Martina will go on until everyone is cleared for the pattern he is working on. He can test who is not cleared of the pattern.
SIGN UP AS SOON AS POSSIBLE, THERE ARE ONLY LIMITED PLACES
First come first served
At this very low price will be sold out for sure, people will come from Germany, London, Belgium, Austria and Italy because this even is only in the Netherlands and is not done anywhere else in the world for this price.
BRING FAMILY, FRIENDS AND LOVED ONES
Give the best gift that will keep giving for life
If you have children older than 18 years bring them, it will be the best gift you have ever given to them, it would neutralize many of the mistakes we all parents make!
Bring your partners, friends and loved ones to grow together and share the spirit of success. For this price you can bring everybody.
Drs. ANTI-SABOTAGE: Joy & Roy Martina
Dr. Joy Martina's clearings are of the highest level
Dr. Joy Martina is the first Psychic Psychologist, she sees beyond the normal 3-Dimensional reality and behind the veil of a person to access the persona of the authentic self. This allows her to assist her clients in clearing the deepest patterns of sabotage; those hidden beyond your conscious levels of awareness. Her specialty is to channel pure healing vibrations right into the group she works with to clear invisible energetic links to the past and negative energies that can block our light and life force.
Her presence holds the healing space for the higher-level soul mind body clearings which go back lifetimes, bloodlines and sometimes soul lines.
Dr. Joy Martina's clearings go beyond body, mind and soul!
Roy Martina MD, was one of the first holistic doctors to create a new approach towards resolving subconscious sabotage for his patients, who were sabotaging their healing by not doing what they were supposed to do... like stop smoking, eat healthier, lose weight, drink more water, and move more etc.!
Even some cancer patients would not change their habits although they knew they would die if they did not! He did his research and developed a new therapy named Emotional Balance; his book with the same title became a world bestseller... even in China, Russia and the USA!
He discovered the exact reasons why we stay stuck in the same patterns over and over. He has trained and coached thousands of people (including world champions and Hollywood celebrities) with this anti-sabotage technique that even after 30 years is still one of the most effective therapies around.
Dr. Roy Martina's clearing is after 30 years still one of the most effective anti-sabotage methods available today

How the online courses work
#1 Do I need a special device to watch the online courses?
No, you don't. You can watch the online courses from any computer of any operating system (Mac, Windows).
Just note that the quality of your viewing experience depends on the quality of your Internet connection.
#2 Can I log onto the online courses from my iPad or smartphone as well?
Yes, sure. You can follow the online courses from any tablet and smartphone.
#3 How can I register for the online courses?
Click on the orange buttons to purchase.
#4 How long will I have to wait to watch the online course after registering?
If you pay with a credit card or PayPal, you will immediately get the online course in your Personal Area. If you pay through bank transfer, you will get the online course after your payment has been confirmed.
#5 For how long the course will be available to me?
You will be able to see videos in your personal area in an unlimited way as long as the platform is online.
If you have chosen to pay in installments of the course will be available immediately already with the payment of the first installment, non-payment of even one of the following rate will prevent the fruition of the course until the payment of the installments suspended will fail.

#6 How does Money Back Guarantee work?
For any reason, if you are not satisfied, you can ask for a complete refund within 30 days from your purchase.
#7 Who can I call for assistance?
If you need technical assistance to log in and watch the online courses, contact My Life with an email to [email protected] or you can call the phone number + 39 0541 341038 from Monday to Thursday, from 10 am to 6 pm and Friday, from 10 am to 2 pm (Italian time). My Life srl is in Italy and their help desk is provided both in Italian and English.
Disclaimer
This online course contains the teachings and ideas of the author related to the topic addressed in the course. With the course neither the authors nor the publisher intend to dispense medical advice as a form of treatment of physical problems. The intent of the authors and the publisher is to offer general information to support you in the search for physical, emotional and spiritual well-being; in no way should the online course be intended as a substitute for diagnosis and medical treatments. In case of potential and / or ascertained physical ailments, please consult your doctor before using the information contained in the course. The authors and the editor decline any responsibility deriving from the application you intend to make of the material proposed in the course for yourself or third parties. The online course will be active and usable in your Personal Area in an unlimited way as long as the platform is online.
All rights reserved. Reproduction by any means is prohibited, except with the prior authorization of the Publisher.
Dr. Roy Martina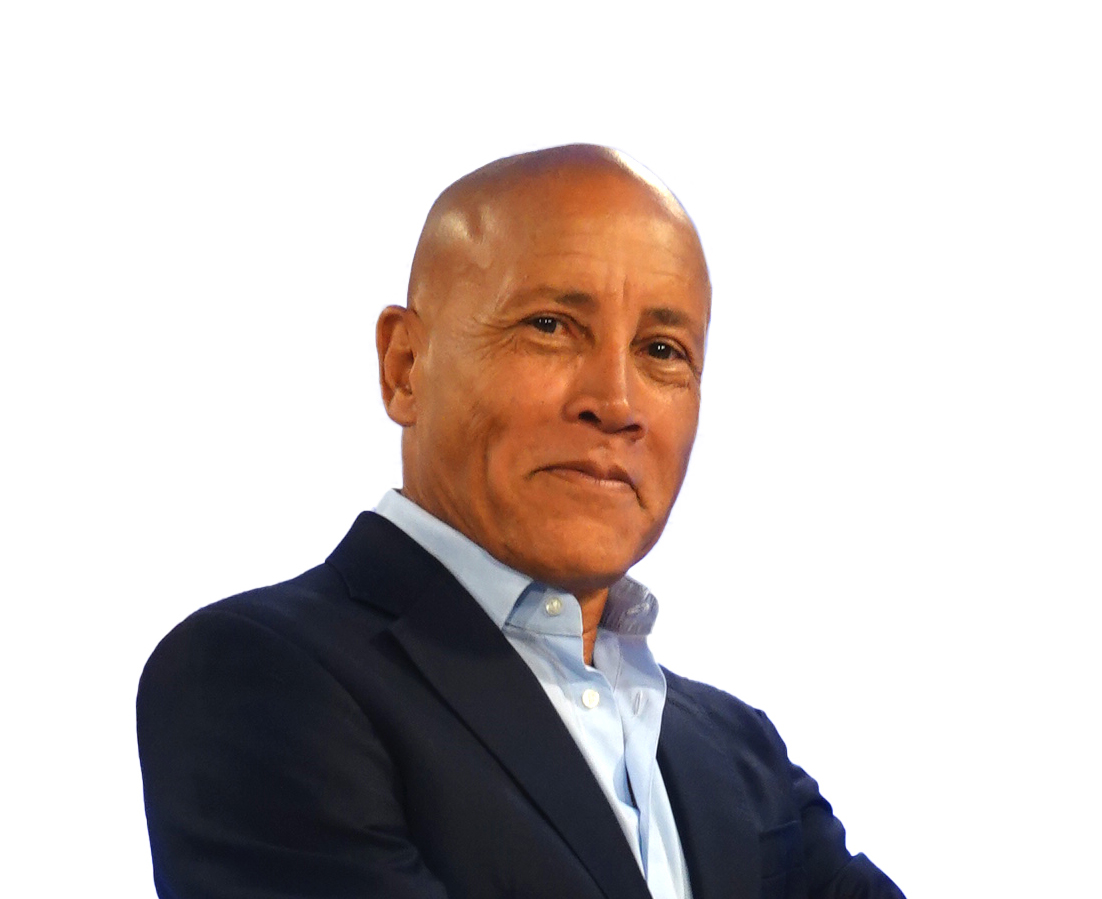 Dr. Roy Martina is a renowned European holistic medical doctor, a profilic bestselling author (85 books), Business & Life Coach and Trainer/Speaker. One of his biggest international best-selling books is Emotional Balance (Hay-House).
He has worked and taught workshops with Deepak Chopra, Bruce Lipton, Eric Pearl, Masaro Emoto and many others. He has developed many new holistic therapies such as Omega Healing and Remote Chi (Distance Healing). He has developed over a 1000 natural remedies sold in USA, China and Europe.
He has been a Holistic Doctor for 40 years and has taught over 250,000 therapists, doctors, managers and laypersons his techniques; millions of his 84 books have been sold. Keynote Speaker: He is a world-renowned keynote speaker at conferences and seminars worldwide, and lectures throughout Europe, South and North America, Mexico, Russia, Taiwan, China and the Caribbean.
He works closely with his wife Joy Martina Ph.D., a psychic psychologist, Master Hypnotist, & Rapid Change Coach and Business Oracle. They reside in Asheville, North Carolina (USA).
Current projects:
Heart Healing revolution: Joy and Roy started the Heart Healing Revolution, a revolutionary practical approach to spirituality that is easy to do for everyone and leads to improves life quality and understanding the basic principles of spirituality and oneness.
Christallin Oracle Certification Training: This international training is to certify individuals in what are considered to be psychic skills, like channeling, astral traveling, remote viewing, shamanic journeys, advanced meditation and healing skills in Italy. See www.roymartina.it
Websites:
www.roymartina.it
www.roymartina.com
Dr. Joy Martina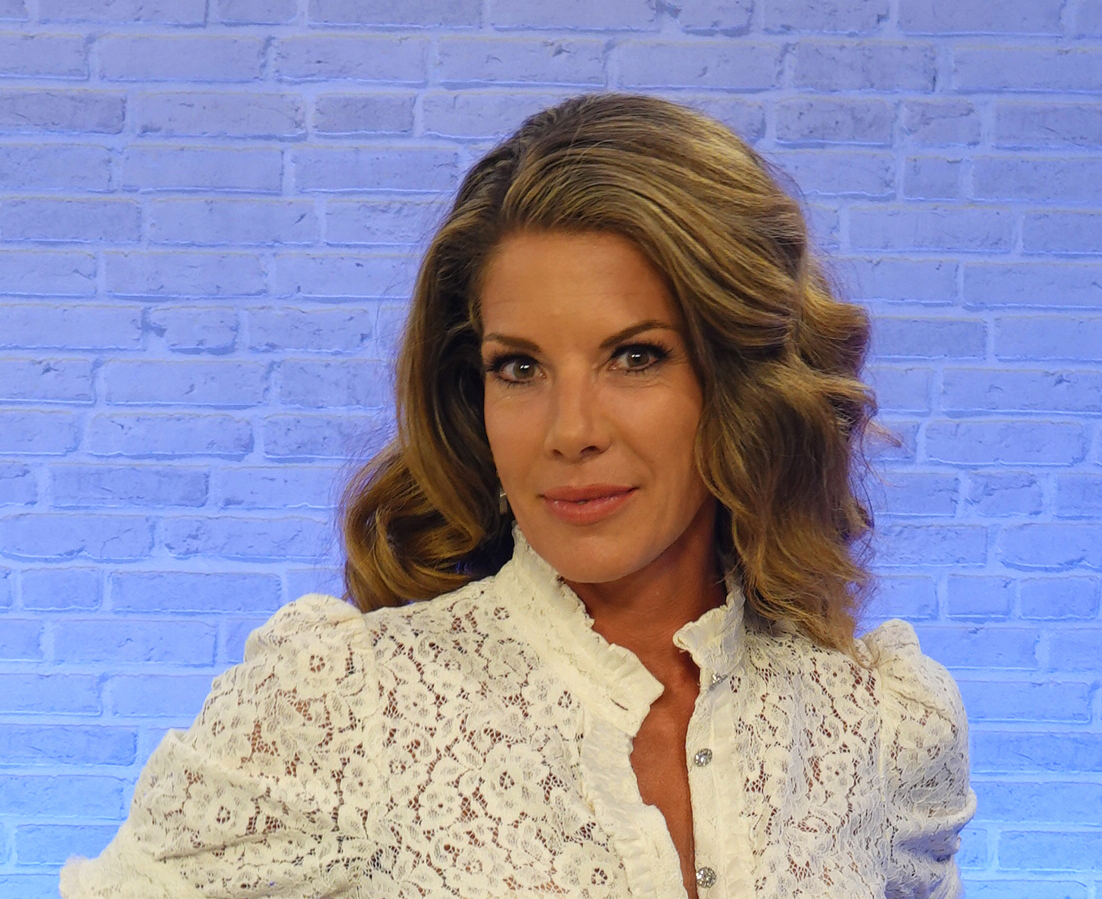 Dr. Joy Martina is a psychic psychologist and Angel Celebrity Coach with an otherworldly ability to 'see' what you don't even see in yourself, turn deep seated limiting belief on its head and offer swift transformation so that you can claim your power and start living the life you were meant to live.
Joy's methods are decidedly a little woo, yet based in tangible science backed results. She commands crowds worldwide into the thousands, proving that woo works! While she takes her work very seriously, she always leads with the objective of having fun, creating joy and spreading love.
Joy has authored many books including her most recent bestseller, "How to Use Your Intuition to Change Your Life" and new book called "Angels for Empowerment". She has spent decades researching Intuition and uses this as the guiding force for the transformative work she does to help others step into their truth and create a life in alignment with their highest good.
You can watch the online course as many times as you want
directly from your computer, tablet and smartphone wherever you are